Nicosia, Nairobi, Trivandrum, New Orleans, Boston, Sydney
Every year, Ethnografilm travels across the globe with a short program of films.
Our original Paris festival has now been extended to audiences in Asia, Africa, North America, and Australia!
On behalf of all those who made it possible, we are delighted to see the second edition of Ethnografilms at SIGNS festival in Thrissur, Kerala, September 2019….and more great news!
August 2019. Ethnografilm New Orleans! At the Sheraton Hotel during the annual meeting of the Society for Social Studies of Science, an international conference with 2000 participants.
A new addition to our small family of "traveling Ethnografilms," a two day festival at the Home for Cooperation in the Cyprus Buffer Zone, was launched September 27, 2019, by Costas Costantinou: Ethnografilm Nicosia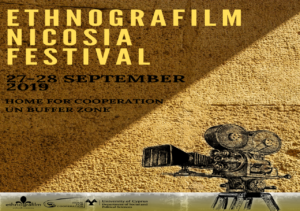 .
August 2018, Ethnografilm Sydney, in the International Conference Center, Sydney, Australia.
In October of 2017, for the first time, Ethnografilm began an annual program in New Orleans' French Quarter at the Jazz Museum in the Old U.S. Mint building.
2016. The first Spanish edition of Ethnografilm was held in August in Barcelona Spain.
All accepted films are eligible for these traveling Ethnografilm festivals in Asia and Africa.  Because these are one day festivals, shorter offerings are general preferred by the local organizers in Trivandrum (Kerala) and Nairobi (Kenya).
These new annual events are organized by Ideas in Progress in Kerala and Multimedia University of Kenya, and the New Orleans Jazz Museum in New Orleans.
Ethnografilm Asia typically occurs in in Kerala, India in June, followed in July by Ethnografilm Africa ( Nairobi, Kenya).  The subset of films is selected annually by the advisory board and local organizers of the events.
Festivals in India and Africa are shorter than the Paris Ethnografilm–one day, rather than four full days.  Shorter films are prioritized by the local selectors for these events.  Films that play in the gallery rather on than the main screen in Paris are also eligible for inclusion and are often included for Ethnografilm Africa and Ethnografilm Asia.